Talkeetna River Rafting Trips
The Talkeetna River is an epic Alaska rafting trip!
10+ miles of continuous rapids
Flowing west from its headwater glaciers on the crest of the Talkeetna Mountains, the Talkeetna River flows over 80 miles before merging with the Susitna and Chulitna Rivers near the town of Talkeetna. The word "Talkeetna," roughly translated from the Athabaskan, means "the place where three rivers meet."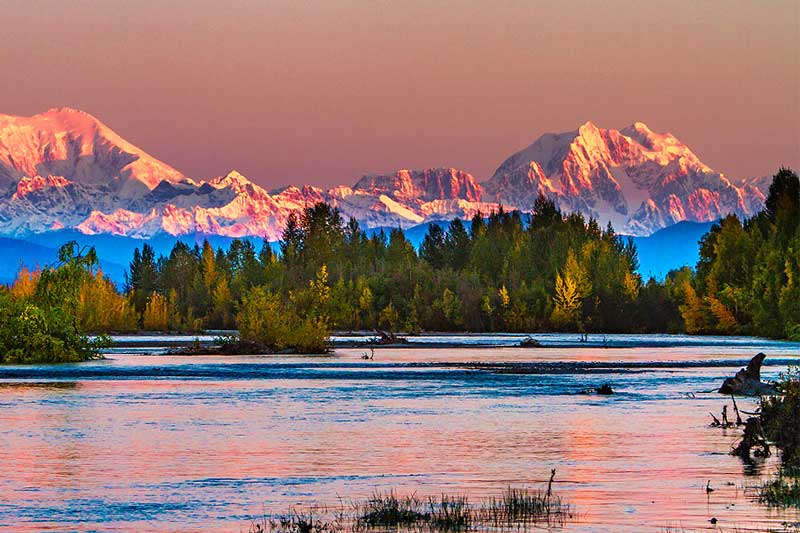 Trip Details
Itineraries & Prices
Meeting Point
What to Bring
Important Info
Book
Trip Details
We offer the Talkeetna River with a 4 day /3 night itinerary.
We spend two days in the upper river, one day of Class 3 and 4 whitewater in Talkeetna Canyon and one day on the lower river floating to Talkeetna.
On the upper river we stop at Prairie Creek, known for its excellent fishing as well as bear sightings.
On the last night we camp near Disappointment Creek.
We depart Disappiontment Creek in the morning, arriving back in Talkeetna in the afternoon.
All trips require a minimum group size of four people in order to be run, so start organizing your "crew" ASAP.
Itineraries & Prices
Meeting Point
What to Bring
Important Info
Book
Map of Talkeetna River area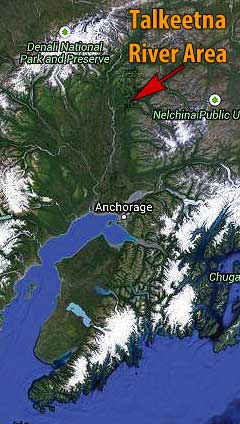 Experience the thrill of Alaska river rafting with Chugach Outdoor Center